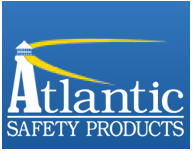 About Atlantic Safety Products
The Market We Serve
Automotive/Industrial
Medical/Dental
Food Service/Hospitality
First and foremost, we are a disposable glove company. Sounds simple, maybe boring, but actually it is a huge market and a great space to be in. We love the fact that our target market is almost anyone and everyone! At some point in each persons life they will require hand protection. Some need this protection daily, while for others, it is only an occasional need. Because of this huge opportunity, we will always have opportunities for growth.
Atlantic Safety Products History
In July of 1987, David Dillon, Sr. left his full time position and went on his own, starting Delta Hospital Supply, a small company focused on providing blood & blood derivatives an area he was very experienced in. At this time, these products were in high demand and Delta Hospital Supply grew quickly and began supplying some of the largest medical organizations in the country.
Naturally, the organization began to seek alternative revenue streams within its existing customer base and thus began to offer peripheral products to its customers. One such product was disposable gloves.