About Suncoast Precision Tools
Suncoast Precision Tools, Inc. is a distributor of industrial tools, equipment & supplies. You can look to us for high-quality cutting tools, reamers, carbide end mills, and much more.
Whatever your specific industry, you can find what you're looking for among the 25,000 products in our local inventory or from more than products that ship directly to you from the factory.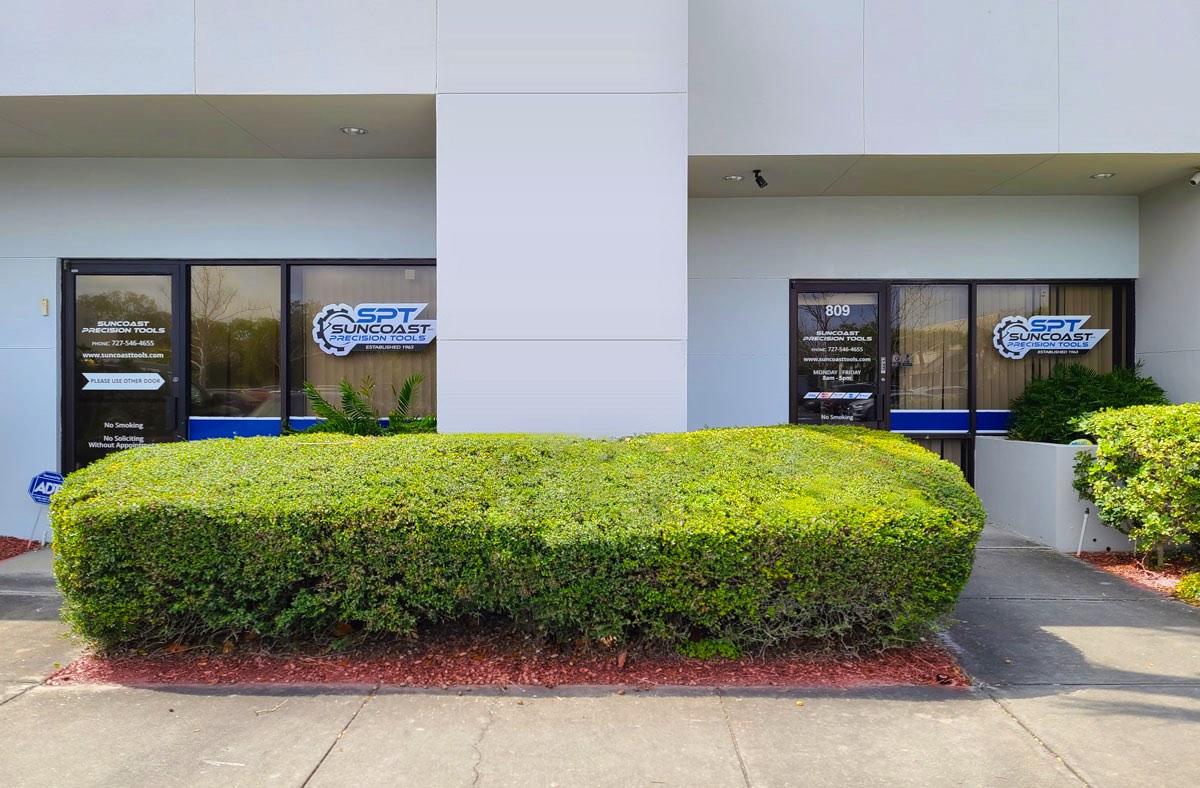 What Makes Us Different
You can find exactly the tool you need at Suncoast Precision Tools. We offer one of the largest selections in the industry, with over 25,000 locally stocked products available on-demand and over 700,000 products available directly from the factory. In addition, we provide an easy-to-use website, where all your purchases come with professional customer service, fast & affordable shipping, and our 100% satisfaction guarantee.
Our Mission
Suncoast Precision Tools is here to provide your business with the industrial tools, equipment, and supplies it needs. We're determined to offer you a vast selection of products, reliable service, knowledgeable staff, and affordable shipping. We hope that you'll come to rely on us to make your job easier and look to us as partners in your success.
Timeline
1963

Suncoast Precision Tools is incorporated by its founder Milton R. Sheen, Jr.

1982

Current president, Milton R. Sheen IV, starts at Suncoast

1990

Recession

1995

Current president, Milton R. Sheen IV, purchases Suncoast Precision Tools

2007

Financial recession, layoffs, reset, "opened a new company"

2020

COVID-19 with Major Growth in Sales
Our History
As told by Milton R. Sheen IV
A Family Business
The Suncoast Tools story began in 1963. While my grandfather, Milton R. Sheen, Jr., ran the Milton Roy Manufacturing Plant, he decided to start a new business to supply tools. So, in 1963, my grandfather and I started Suncoast Tools. In 1995, I purchased the company from my grandfather.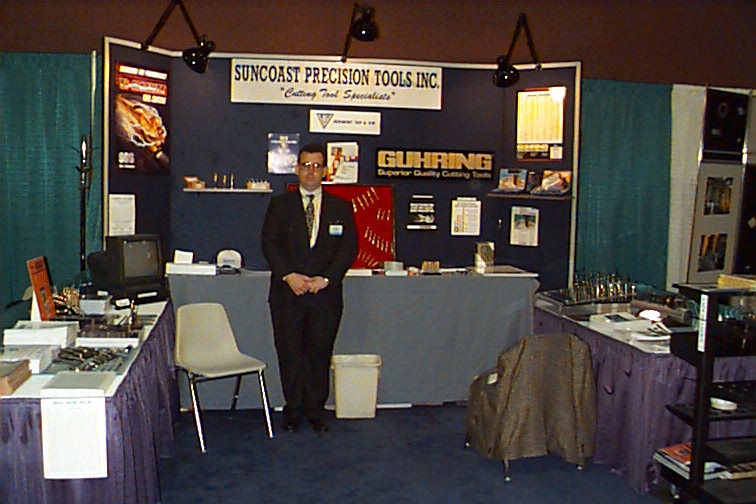 Suncoast was built on the traditional distributorship model. Most salespeople were on the road or calling on customers at their places of business (we were in a time before the Internet.) Nevertheless, the company grew year-over-year and even survived the recession of the 1990s. Suncoast kept seeing moderate growth, and by the year 2000, we had 12 employees and two remote offices in Florida.
"It's Time For a Reset"
It was like we closed the old company and opened a new one!
The Recession of 2007-2008 hit us hard, as it did many businesses. Our sales plummeted over 75% in just one month! This downturn was a massive hit to our profitability, and we were on the verge of going out of business. We knew we needed to adapt. We decided to close the remote locations and reduce our workforce to a couple of essential employees. I remember after we came back from the weekend of layoffs, I said to the remaining staff, "You are the only ones left, and it's time for a reset." This decision was one of the best I have made. It was like we closed the old company and opened a new one!
I was determined to make technology work for us. To boost our efficiency and lower our overhead, we developed our internal software automation system and eventually integrated it into our website. To reflect the industry-leading company we were determined to be, we updated our brand image, including our logo & marketing materials. We had "reset" and were now ready for business in a new technological era where adaptability and speed are crucial. In the last 15 years, we've continued to expand our software automation systems and even hired an in-house software developer. As a result, we continue to innovate, grow, and develop ground-breaking solutions that will provide you with better service at competitive prices.
Investing In Technology Has Paid Off
In 2020 and the rise of the COVID-19 pandemic, many companies like ours struggled because of not being able to make in-person sales calls. As a result, customers turned more and more to the Internet to find what they needed. Fortunately for us, we were already way ahead of the game. Now at the end of 2020, we're beside ourselves. This year alone, we've experienced a vast increase in sales while the rest of the industry is seeing declines.
In The End, It's Still About You
…we have evolved into a rock-solid company, prepared for the unexpected.
It takes grit to run a successful company such as ours. It's been a long road, and it hasn't always been easy. But, with our determination and willingness to adapt, we have evolved into a rock-solid company, prepared for the unexpected. We are technologically advanced and adaptable.
We look forward to many more years of continued service. We appreciate the privilege to serve you, to help make your job easier, and to prove with each sale that we're a valuable partner in your success!